---
Click here for Max and Millia's song!
---
Hi all!! I haven't updated my lil page here in a while and so i'm planning a big upgrade which will gradually alter the entire page... SO; keep coming back and see :) if you have any *suggestions* please feel free to Mail Me!! Thanks!! *Asuka Jenius






Asuka is pleased to accept her first award :



---

E-Mail Asuka Jenius
---
---
Read my New Dreambook!
Sign my New Dreambook!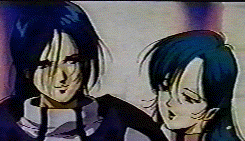 Or Sign My Old Guestbook!
---
If you would like to link to my page, please use this banner :

"http://members.tripod.com/~MJenius/banner.gif"
Click on the graphic to vote for this
page as a Starting Point Hot Site.

---
---
This Minmay Web Ring
site is owned by Asuka Jenius.


Select one: [ Next Page | Skip It | Previous | Next Five | Random ]
Want to join the Ring? Click here.



<!!-- End Minmay Web Ring Fragment -->
---
This Page brought to you by